Story+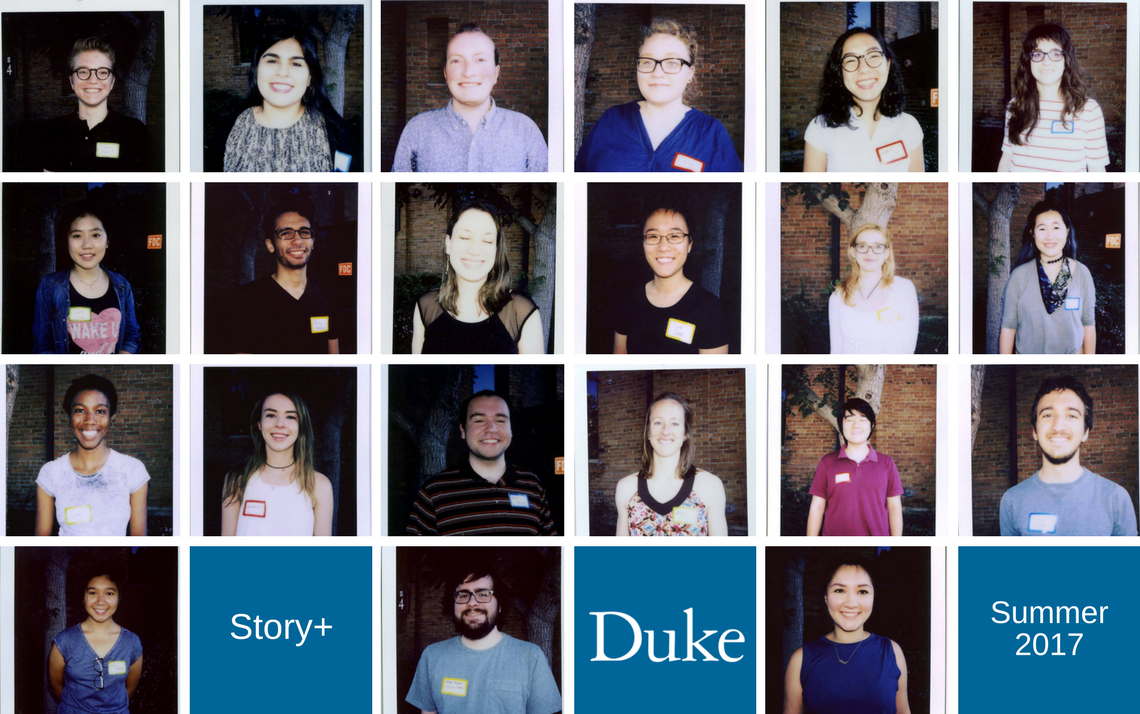 ** Story+ in Duke Today: Duke students' humanities research helps Triangle partners tell their stories" (July 11, 2017) **
** Meet the 2017 Story+ Teams **
How do we tell compelling stories about complex historical, cultural, and social realities - great stories that stay with the audience, and even change minds? Story+ is a new 6-week summer research experience for students – undergraduate and graduate – interested in bringing academic research to life through dynamic storytelling. Undergraduates will work in small teams with graduate student mentors, in a collaborative and creative research environment. Each project will also have a sponsor, which may be a Duke faculty member, community partner, etc. Students will learn to conduct qualitative, humanities-based research (e.g. archival research, narrative analysis, visual analysis, ethnography, to name only a few) and to communicate their research through effective storytelling techniques. Final projects may take the form of writing, websites, exhibits, short films/videos, or other genres, depending on the project's goals. Project teams for Summer 2017 include:
Story+ is offered through the Franklin Humanities Institute and Bass Connections, in partnership with Versatile Humanists at Duke.
Participation Details

Story+ will take place during Summer Term 1 (May 17-June 28). Undergraduate students will receive a stipend of $3,000, out of which they must arrange their own housing and travel (residence halls are open for the summer term). This is a full-time program: undergraduate participants may not accept employment or take classes during the program.
Each project team will be led by at least one graduate student mentor, who will receive $2,500 in research funds. The weekly time commitment for graduate student mentors is approximately 12-15 hours.
Project teams will be housed in collaborative spaces at the Franklin Humanities Institute. Some teams may need to travel to offsite locations to collect data. Students will also participate in regular learning lunches related to effective storytelling techniques.
How to Apply (2017 cycle now closed)

Story+ is open to (1) all undergraduates, except graduating seniors and (2) all graduate students, with preference given to doctoral students in the humanities and interpretive social sciences. Students may apply to one, or more, of five projects (see above). The application consists of two short essays, a resume, a writing sample, an unofficial transcript, and contact information for two references. Graduate students interested in a mentoring role on a Story + team should follow the same application process. The deadline for priority consideration of applications is Friday, March 3, 2017 at 5:00pm. Applicants will be notified by the end of March.